Barriers to Success 2023
Complete the form to download the White Paper.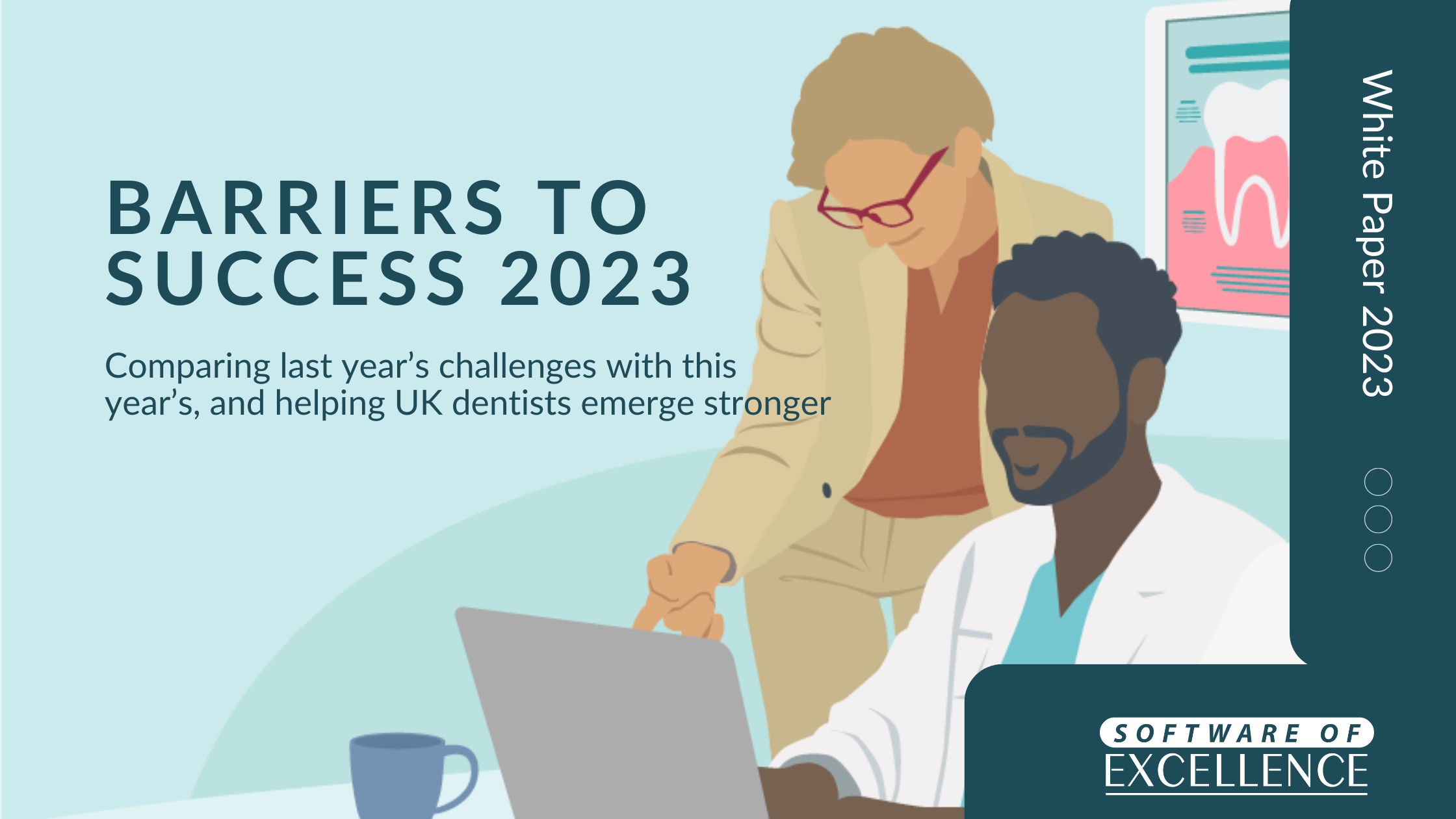 Software of Excellence, the leading providers of dental practice management software and marketing solutions within the UK, has surveyed 163 dental professionals to understand how the current landscape is affecting the delivery of UK dentistry, the challenges faced, and the perceived impact on business growth and the personnel involved. The White Paper compares our findings with those from 2022 to see how the dental industry has changed throughout the last year.