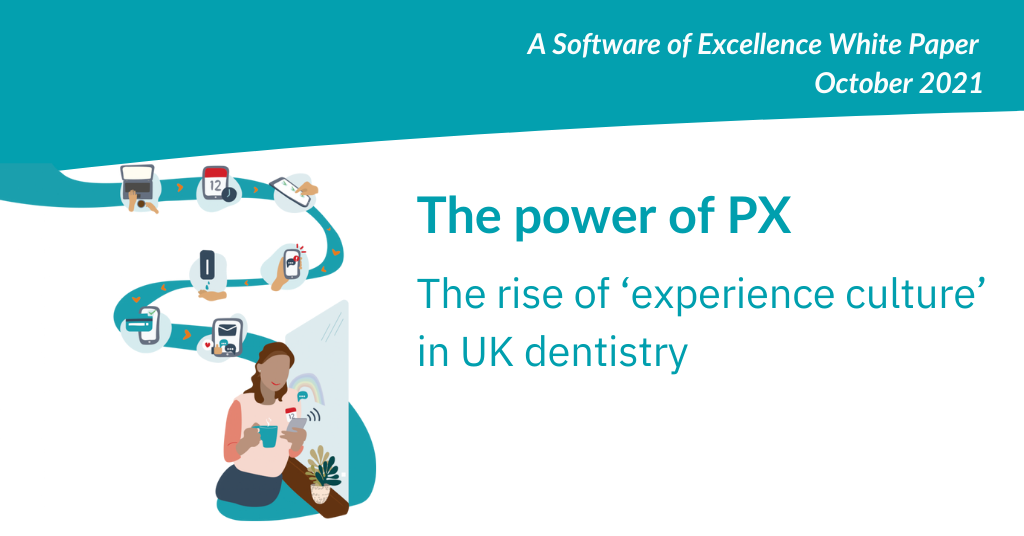 Complete the form to download the White Paper alongside our Best Practice checklist to find out how you can start aligning patient preferences with how you prepare the future of your practice today.
Conducting this report following the events of the past two years was absolutely essential in gauging the changing behaviour of both patients and practitioners in this new state of 'normality'. Following the results of our 2020 Great Dental Survey, surveying NHS, private and mixed practice patients nationwide, we discovered that factors such as quality dental care and location are now merely a table stake and patients are instead demanding a journey that extends far beyond this.
As dental professionals, the responsibility to act upon these needs is greater than ever and at Software of Excellence, we want to help you deliver this end to end experience every time - not only by responding to current demand but by pausing, reviewing and listening to the expectations of your patients.
In this White Paper, Software of Excellence will explore the way in which dentists consider the importance of patient experience, how they can improve it, and how to align the differences between what dentists and patients consider to be the most important facets of the dental experience.